Pet Emergency
Preparedness
Prepare Today
To Be Safe Tomorrow
Pet Evac Pak
Prepare Now!
Shop By Category
Be Prepared with Pet Evac Pak
Emergency Survival Kits For Pets
Designed Specifically With Your Pet In Mind
After Hurricane Harvey, Michelle collected donations, filling a trailer, and "Marshall's Mission" (named after her dog) was born. They drove from Nevada to Texas. "Marshall's Mission" delivered the much-needed supplies to shelters and, along the way, rescued four awesome dogs who were about to be euthanized. Back at home she was able to find them the perfect families. This trip inspired her to partner with her friend, Claudia, to start Pet Evac Pak.
Michelle and Claudia, with their therapy dogs, Marshall and Echo, visit a residential treatment facility for kids. Michelle and Marshall also visit seniors at a retirement home. Claudia and Echo go to the VA hospital and hang out with passengers at the airport.
Community Outreach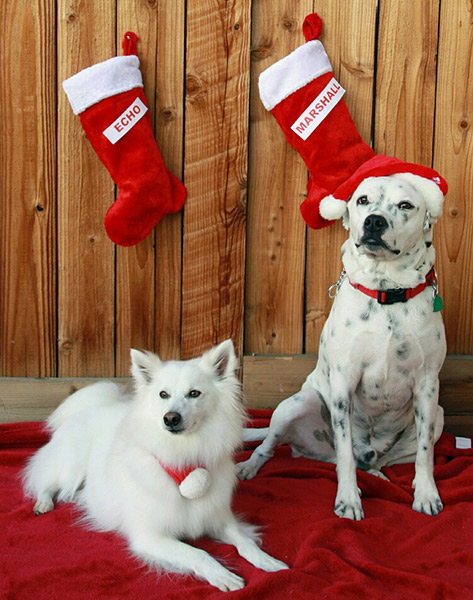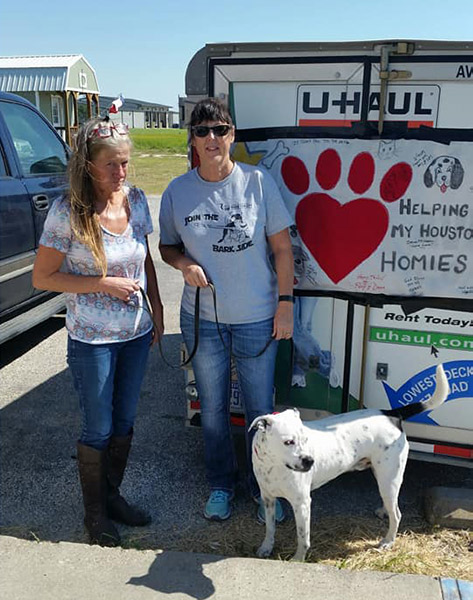 Articles
Local pet evacuation kit receives accolades
Thousands of pounds of food heading to Paradise for pets of the Camp Fire
Girl Scouts help local company assemble pet evacuation kits
Build Your Own Kit!
Welcome to Pet Evac Pak's custom build your own kit. We know that many of us couldn't stop with just one or two pets. We have created a page to help you build your pack, your way for your pets. We will try to walk you through this step by step. Each item will detail recommendations for quantities, sizes, and why each item is important for your pet's go-bag.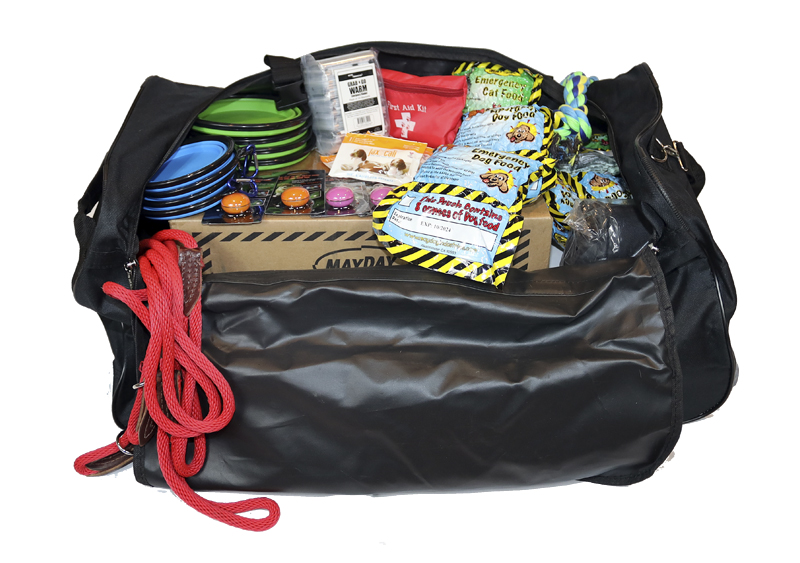 Free Pet Emergency Preparedness Ebook
Enter your name and email address below
to receive your free ebook!