June 2023
Because our pets are part of our family it's up to us to keep them safe.
What are you waiting for?  As a volunteer with VOAD (Volunteers on active deployment) here in the State of Nevada, at our last meeting, we talked about what people are worried about today.  Guess what?  It's rent, paying the bills, gas prices, education for their kids and on and on.  Planning for emergencies was way down the list.  Although the numbers are starting to shift, due to all the disasters happening around us.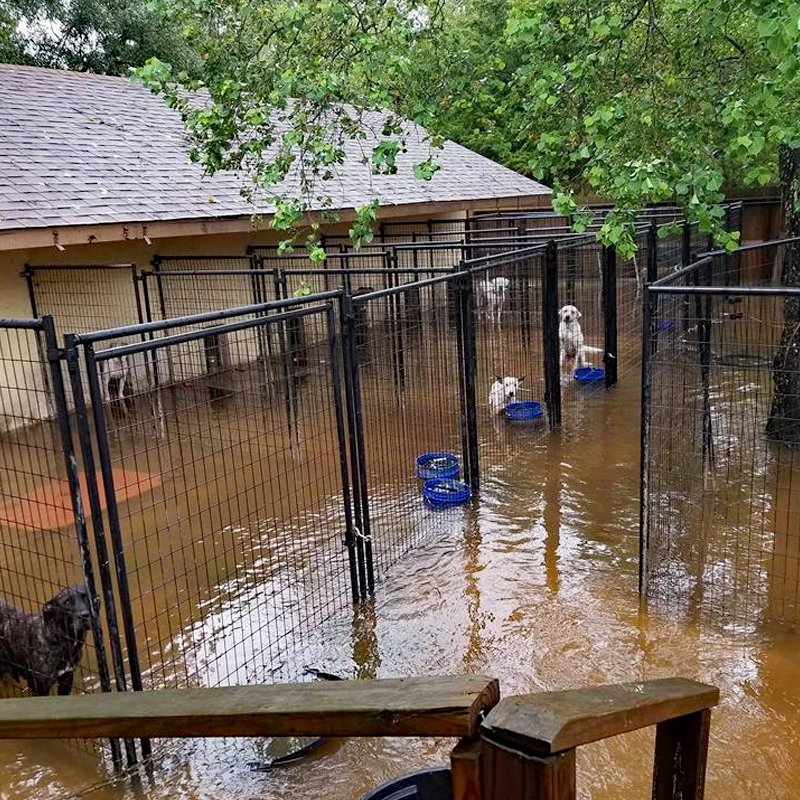 With our weather patterns changing we need to crawl out from under the rock we have been hiding under and move emergency planning up the priority list. Disasters are going to happen It's just a matter of when and it doesn't take much to plan for them to keep our families and pets safe.
Just like your kids you NEVER want to leave your pets behind.  They are domesticated animals and will not be safe and could perish.
If you don't know where to begin making a plan for your pets, let us help you get to where you need to be.
RESOURCES:
PLAN AHEAD WITH YOUR PETS: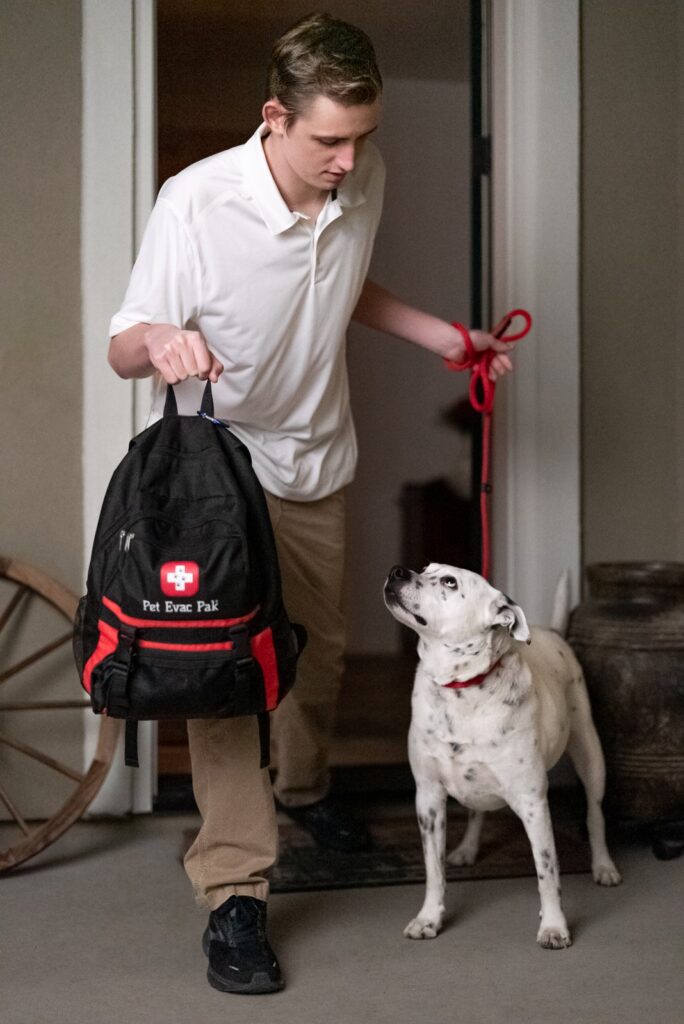 Have a buddy system with a close neighbor or friend to help you with your pets if you can't make it home, make sure they know where you keep your pet's emergency supplies.
Be aware of what disasters are most likely to happen in your area.  Keep up with your local weather and news.
Know your routes – Planning ahead can save time, remember you might only have one way out depending on where the disaster is located.
Have a list of phone numbers for Animal Control, local veterinarians, pet-friendly hotels and boarding facilities near where you might have to stay,         
Walking on a leash – practice now to make sure your pet is ok with walking on a leash.  Trying to train your pet during an emergency is never advised because they are already stressed out.
Car rides – If your pet doesn't like to go for car rides, make it more fun for them.  Don't just put them in the car to go to the vet.   Take them to a local park or to get a Puppuccino at Starbucks.
Socialize your pet. If they are not social you might not be able to keep them with you if you have to go to a shelter. 
Microchipping, check your local veterinarian or animal control office.  Many places now offer free microchipping.  It can help you recover your pet should you get separated.  Then make sure you keep the records up to date with your current address and phone number.
Put a Selfie of you with your pet in your pet's go-bag.  It can be used as identification should you get separated.  Remember cell towers can be down so you might not have cell service.
Crate Training – This is critical if you have to evacuate.  Again, evacuating is not the time to find out that your pet doesn't like the crate.  You want them to feel safe so never use a crate as a punishment.
Make a copy of your pet's shot records.  You might need this if you have to board them or even leave them at a shelter.
Have a dedicated emergency go-bag for your pet ready. 
ITEMS FOR YOUR PET'S EMERGENCY GO-BAG (72-hour supply)
Start with a backpack or suitcase – Try to keep your hands free.  You might need them for other things.
Water
Food
Bowls for food and water
Slip lead is a great tool if you have to get out quickly or collar and leash
Basic pet first aid supplies
LED Clip-on night light
Documentation (shot records)
Medications (5-Day Supply)
Waste Disposal bag – for cats – litterbox, litter and scoop
Mylar Blanket
Toys and Treats (optional)
Grooming Supplies (optional)
Other optional items like crate and bedding are good to have.
Remember to set your calendar to rotate your food and water based on the expiration dates.  Most pet food has a 6 to 18-month shelf life from the date of manufacturing. Plastic bottled water has a 1-year shelf life.   Never open a bag of kibble and repackage it in plastic bags.  Once the air hits the kibble it can start to go bad in about 3 weeks.  Buy a smaller bag to keep with your pet's emergency supplies and rotate it based on the bag's expiration date.
Make sure to check out our Mayday emergency pet food and water with a 5-Year shelf-life.  One less thing to worry about.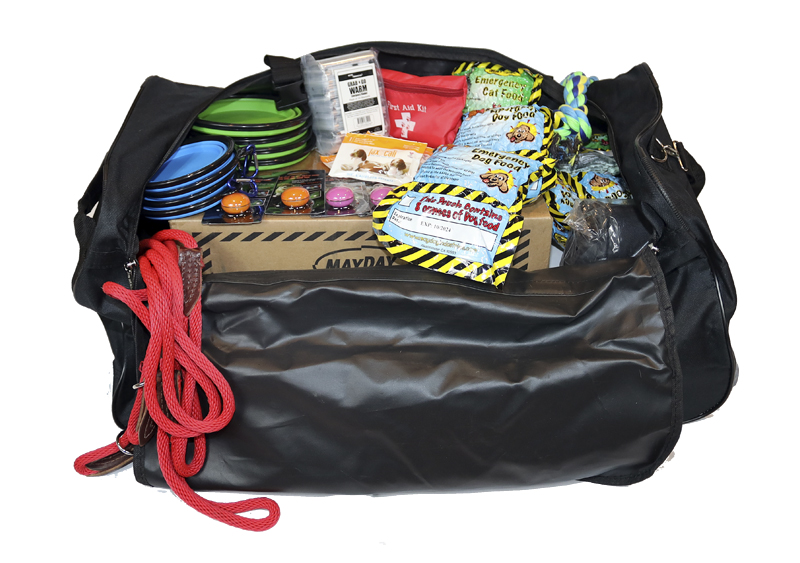 Don't worry Pet Evac Pak is here to help you.  If you have multiple pets visit our custom build-your-own pack page.  We will walk you through what you need for your pets based on their weight.  If you want to talk to one of our specialists send us an e-mail to mailto:info@petevacpak.com with your name and phone number and we would be pawsatively happy to help and you guide you through the process or answer any questions you might have.
Stay Safe and remember to prepare today to keep your pet safe tomorrow.  They are counting on you.